Why Join our Accompanied Group Tours?
Our accompanied group tours are very relaxed affairs. Together with a group of other car owners (typically about 30 people/15 cars in a group), and accompanied by a Classic Travelling Tour Director, we follow the most beautiful routes, stay in charming, high-quality hotels, and savour the local culture, events, attractions and food. There are no early starts, no convoy driving, no competitive stages – just a relaxing and fun touring holiday. Our detailed tour books, tour director and a tour mechanic (no mechanics on UK tours) ensures everything goes without a hitch.
We have carefully designed our tours to take you beyond the guidebook, for a real insight into a country or region, thanks to the experience & knowledge of the Tour Director. The intimate group size allows us to introduce you to the kinds of people and places often inaccessible to others. It also allows us to handpick smaller, boutique properties that don't accommodate large groups and ensures more camaraderie with your fellow tour participants, and with your Tour Director whose knowledge will bring each destination to life.
The whole basis of Classic Travelling tours is to enjoy yourselves, so we've made it as easy as possible to relax.
"We should have joined one of your tours ages ago! It was beautifully planned and executed with those small touches and unexpected extras, which made all the difference. It was a pleasure to be so well looked after, yet to still have our independence! Not at all the regimental exercise we had assumed!"
H.B., Lincolnshire
Drive your car on wonderful roads and experience fabulous scenic routes, safe in the knowledge we've already driven every mile to choose the best views and highlight the best places to stop awhile for a visit, take photographs, and enjoy the surroundings.
We carefully select and personally visit each hotel to make sure that it has character and all the luxuries you'd expect, with suitable parking for your car. Stay in charming, individual, quality hotels—usually 4-5 star standard, not soul-less chains. Breakfast is always included. Three-course dinners, with wine, are also included most evenings.
Our accompanied group tours have up to 20 classic, vintage or sports cars. Enjoy friendly camaraderie with your fellow travellers. There are no early starts, no convoy driving, no competitive stages. During most of our tours, we often organise events such as concerts, private guided tours, museum visits etc.
We create our own comprehensive and in-depth Tour Books. These informative, full-colour guides provide all the information you need in just one place:  detailed yet easy-to-follow route directions, route maps, hotel information, and everything to do, see and visit each day. 
Classic Travelling tours offer pre-loaded Garmin GPS/sat-navs available on loan, or GPS files can be given to upload to your own device, to ensure navigation is as hassle-free as possible.
All our tours outside the United Kingdom (i.e. continental Europe, North America & South Africa) will be accompanied by our capable, trustworthy and friendly tour mechanic. We do not have a dedicated tour mechanic on our UK tours. Read More…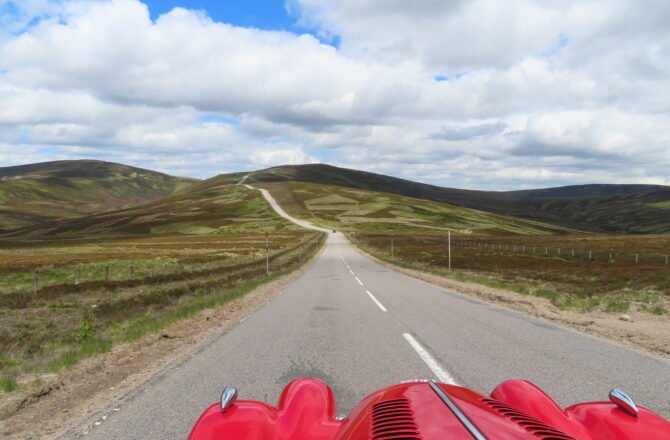 Scotland: Cairngorms & Loch Lomond
Vienne Valley, Cognac & Circuit des Remparts
Chantilly Arts & Elegance and Monet's Garden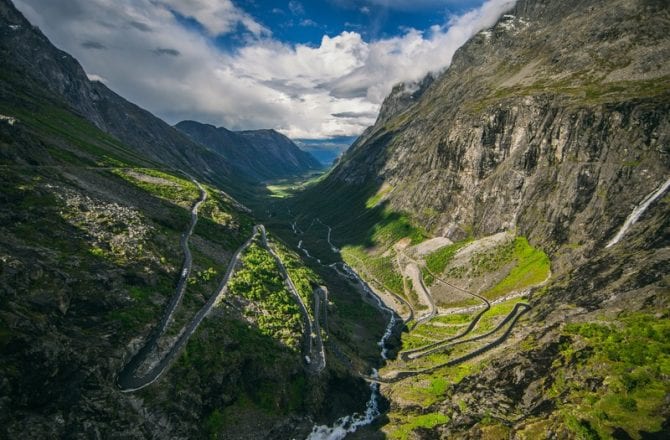 Silver Ghost Norwegian Fjords