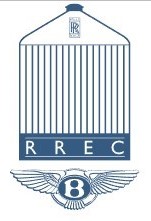 A wonderful tour of the Norwegian fjords and mountains for members of the RREC Silver Ghost Register. This tour takes you on an amazing journey through historical, cultural and scenic delights. Highlights include visiting the spectacular fjords, exploring the exquisite fjords, driving some of the world's most thrilling mountain passes (Trollstigen, Ørnesvingen, Gamle Strynfjellsvegen, Sognefjellet and more) and scenic drives, including the famed Atlantic Road, past breathtaking scenery and vistas, and discovering one of the most beautiful countries in the world.
Starting in Amsterdam there will be a visit to the Louwman Museum in The Hague followed by an overnight stay north of Amsterdam before taking an overnight ferry from Emden, Germany to Norway. The Norwegian part of the tour will start and finish in Kristiansand in southern Norway. Head to Telemark to stay in a gorgeous wooden hotel by the water. Drive north, crossing the fjords and over mountains, with overnight stays at Balestrand, Øye, and onto the Ålesund area to drive the famed Atlantic Road. Leave the coast and turn inland to the fjords and stay at the end of most famous, Geirangerfjord, where we shall stay for two nights. Climb the mountains and pass through valleys to Lom and then onto Sogndal. More mountain and valley roads, surrounded by exquisite scenery leads the tour south with a couple of overnight stops, to the south coast of Norway.
There is also an option do do the Norway only part of the tour (18 June – 1 or 2 July), or to leave the tour from Oslo (for our US participants to be home for 4 July). We can also arrange transport of your cars with EM Rogers, either to Amsterdam or to Oslo.
"What a fantastic trip !!!! I strongly doubt you can have more fun with your clothes on !?!?" – B.H., Sweden
Highlights of the Norwegian Fjords
Sensational Norwegian fjords including Geirgangerfjord, Hardangerfjord & Sognefjord
Thrilling mountain roads of Trollstigen, Ørnesvingen, Dalsnibba, Aurlandsfjell, Sognefjellet and more
The famed Atlantic Road, hopping across the coastal islands
Breath-taking & majestic scenery of one of the world's most beautiful countries
Visit the towns of Ålesund & Geiranger
Stay in gorgeous hotels, from incredible Gothic-style wooden hotels to fjord-edge historic hotels and luxurious log-built hotels
Cultural delights such as stave churches, historic towns & villages, fascinating museums