Spend a lovely weekend in the delightful county of Hampshire to experience and enjoy some glorious driving, whilst touring the beautiful and historic New Forest, Britain's newest National Park. The New Forest, created in 1079 as a hunting ground by William the Conqueror, has much to see with its pretty woodlands, open heath and lovely coastline.
Stay in a charming country house hotel with a fabulous spa. The tour will also include visits to other Hampshire attractions, including National Trust properties, stunning gardens and a tour of the National Motor Museum at Beaulieu.
"We really enjoyed the weekend and loved the area. Thank you!" J&D.P., Bedfordshire
Itinerary
May be subject to change.
Day 1
Drive deep into the heart of the New Forest, Hampshire to the beautiful spa hotel for a two night stay.
Day 2
35 miles
After a delicious breakfast, drive to the beautiful village of Beaulieu, home to the National Motor Museum. Enjoy a tour of the cars, palace, and grounds.
Explore the 200-acre grounds of the captivating Exbury Gardens. They are renowned for the azaleas and rhododendrons, as well as the beautiful autumn colours. There is something to see all year round.
Continue on to visit the unique village of Buckler's Hard, on the banks of the Beaulieu River, and discover its distinguished ship-building history.
Drive down the coast to Lymington and then return to New Park via the Setley Ridge vineyards for a free wine tasting. Take a stroll through the open forest to work up an appetite for dinner.
Day 3
53 miles
Discover the ornamental drive past Rhinefield House and onto Linwood and Mockbeggar. Head north on small, out-of-the-way lanes to Fordingbridge. Visit the Roman Villa at Rockbourne and then onto Breamore House. This fascinating Elizabethan Manor also has an excellent countryside museum. This part of the Forest is always pretty quiet and secluded.
Drive through Lover and Hamptworth and south to Fritham and Stoney Cross. The tour finishes in Lyndhurst.
Accommodation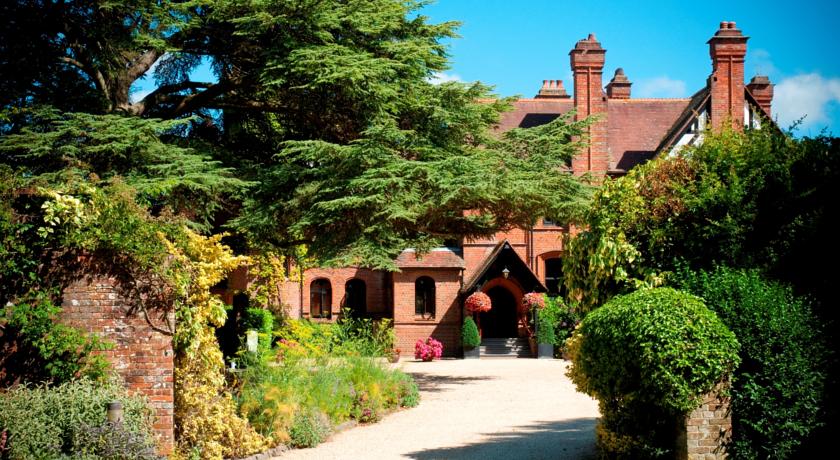 Experience a world of pure relaxation and luxury at Careys Manor Hotel, where world class spa facilities, luxurious bedrooms and delicious dining options combine to make this hotel in the New Forest so special. This four-star country house hotel offers flawless service and outstanding facilities.
Each room is carefully designed offering the finest combination of both modern and original features. All the rooms offer space, style and modern amenities. A delightfully relaxing atmosphere combined with great service ensures that your stay is luxurious and very comfortable.
Requirements
The New Forest Tour is perfect for any vehicle. However, the most important requirement is that you take pleasure in motoring through fabulous scenery, deserving of the vehicles we love. There is no need for early departures or late arrivals at the hotel. Just a wonderful few days for you to relax and enjoy wonderful driving, excellent food, delightful scenery, and a beautiful hotel.
Pricing
Tour Book (incl. UK P&P):